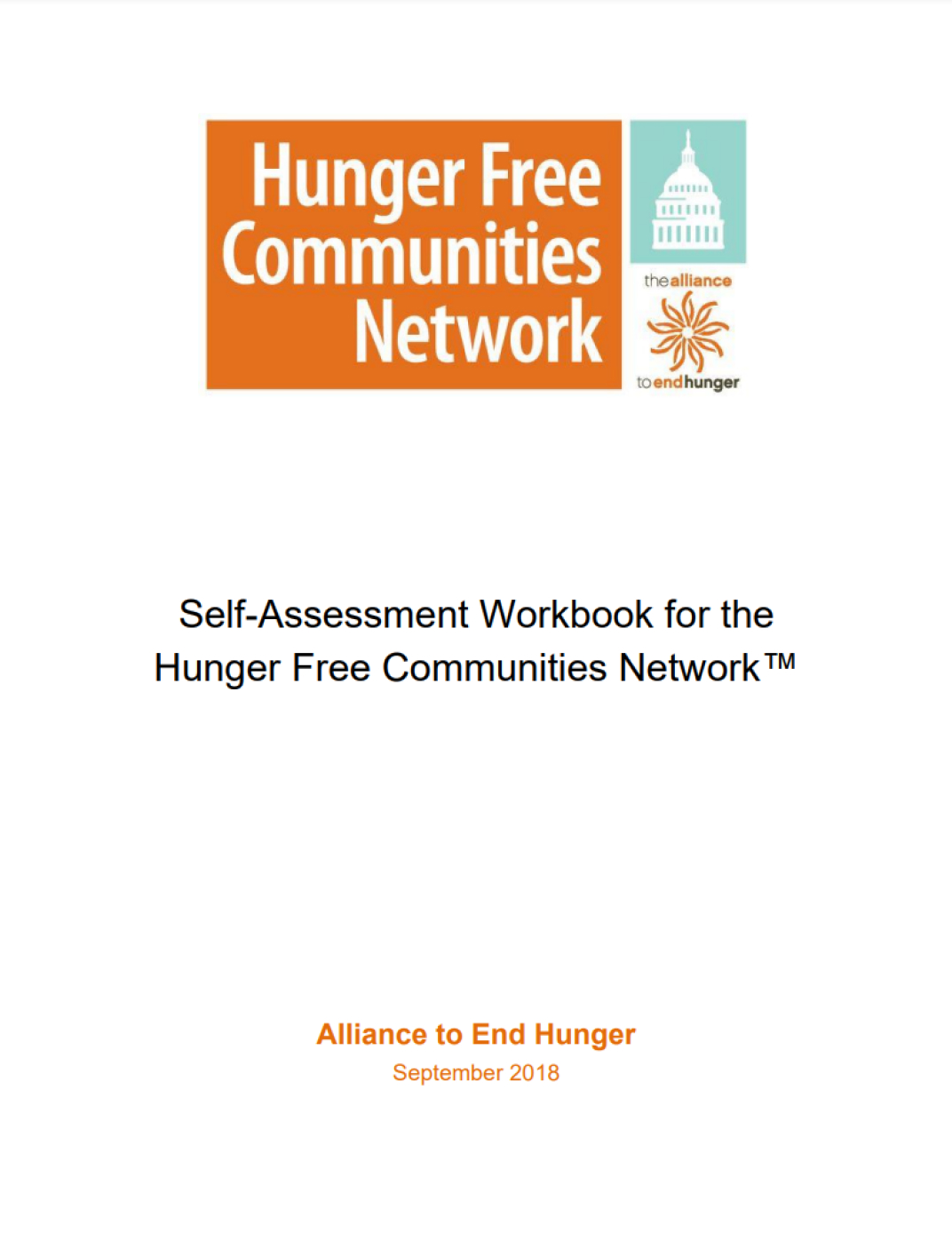 The Self-Assessment Workbook (SAW) is a tool to help build the capacity of the HFC Network.
The goal of the SAW is to assist a HFC coalition in determining for itself the critical elements for effective organizational management and network functioning and to identify those areas in need of strengthening or further development. The SAW is designed to enable organizational learning, foster team sharing, and encourage reflective self-assessment within an anti-hunger coalition. It can be used for strategic planning, evaluation and building group cohesion.
Not intended to be a scientific method, the value of the SAW is in its collaborative, self-guided process. It offers organizations and coalitions a chance to reflect on their current status compared to recognized standards and best practices.
A secondary goal of the SAW is to help the Alliance to End Hunger determine technical assistance and training needs across the HFC Network.
View a webinar providing an overview of the SAW tool HERE
Select capacity assessment sections