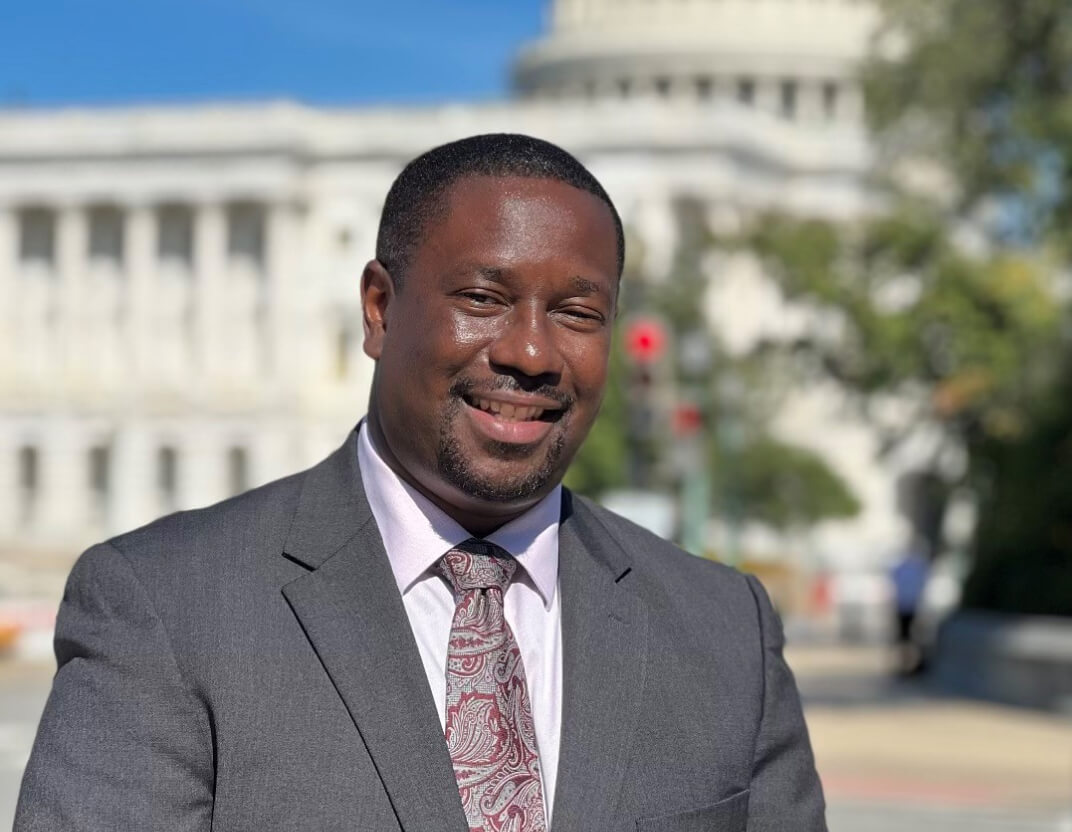 Executive Director
Eric Mitchell is the Executive Director of the Alliance to End Hunger. In his role, he leads the Alliance's strategic direction, including expanding and mobilizing its network of companies, nonprofit organizations, universities, foundations, and individuals. Eric is actively building the Alliance's advocacy capacity on Capitol Hill and in local communities, with the goal of enhancing the coalition's impact around building the public and political will to end hunger in the U.S. and around the world.
Prior to the Alliance, Eric serves as Director of Government Relations for Adtalem Global Education, where he advanced the company's relationships
with local government officials, business partners; and civic organizations in the Caribbean. He also served for six years as the Director of Government Relations at Bread for the World, where he led their advocacy agenda to protect and bolster critical food assistance and development programs in the United States and abroad. Earlier in his career, Eric was the youngest and the first African American Vice President of Government Relations at Russ Reid,
one of the nation's largest marketing and communications firms serving nonprofit organizations.
Eric began his political career on Capitol Hill, serving as Policy Advisor to civil rights icon, U.S. Congressman John Lewis (D-GA), and Legislative Assistant to U.S. Congressman Sanford D. Bishop, Jr. (D-GA).
In 2014, Eric was included in The Root 100 most influential African Americans under the age of 40. He was also recognized as a "Top Lobbyist" from 2014-2019 by The Hill newspaper. A native of Tampa, Florida, Eric is a graduate of Howard University in Washington, DC and
currently resides in Maryland.