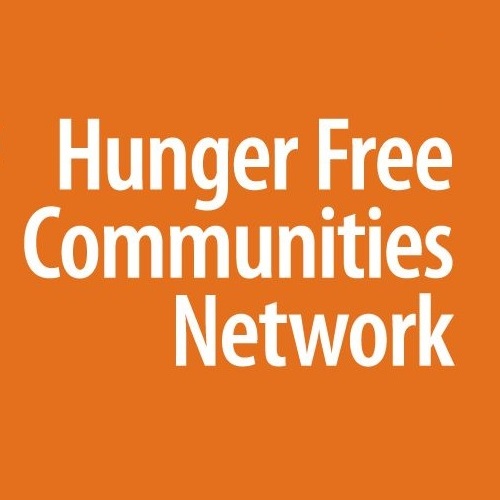 Hunger free communities Network™
The Alliance to End Hunger's Hunger Free Communities (HFC) Network initiative supports broad-based, multi-sector coalitions that are committed to ending hunger in their communities.
These coalitions range in scale from small towns and counties, to major metropolitan areas and states. Some are led by Members of Congress, Governors and Mayors, while others are entirely volunteer driven. At their core, these initiatives are formed around the belief that to end hunger at the local level a broad range of community stakeholders must unite behind a common vision and strategy.
The HFC Initiative brings the Alliance to End Hunger's track record of brokering partnerships between government, nonprofit, faith, and private sector organizations to the local level. Working with diverse local stakeholders, we support their work to better understand hunger in their communities and identify underserved populations, gaps among programs, and untapped resources. We invest in this network of coalitions by providing multiple platforms that foster communication between anti-hunger coalitions, and the sharing of best practices and lessons learned.
By building bridges between elected leaders and local nonprofits, faith groups, and businesses, the Alliance to End Hunger is developing a foundation of public will—in communities and in Congress—to make a lasting impact in the lives of hungry people. Together, these stakeholders deliver impacts that include:
Deeper understanding of hunger in our communities and among our political leaders
Greater capacity and better coordination of emergency food programs
Improved access to and enrollment in public nutrition programs
Hunger Free Communities Network™ Advisory Council Members
Barbie Izquierdo
Kissimmee, FL
Diane Sullivan
Medford, MA
Joel McKinney
Ann Arbor, MI
Kali Daugherty
Milwaukee, WI
Meighen Lovelace
Vail, CO
Yvonne Montoya
Salina, KS